Creepers are the biggest shoe trend around right now and all the celebrities have been seen out wearing a pair! We can't get enough of creepers here at So You Shoes! They are the comfiest shoes and we love wearing our creepers with skinny jeans, tights and skirts, tights and shorts and the occasional dress too!
Creepers were a massive trend in the 70's and have recently come back in fashion. We're going to let you into a little secret! How you can steal Jessie J's and Rihanna's creeper style for only £30!


We love how Jessie J's styled her red creepers with a long sleeved tiger print top and a pair of Disco pants! We're definitely stealing this look and we love how she's matched her creepers with her bright red dip-dye hair!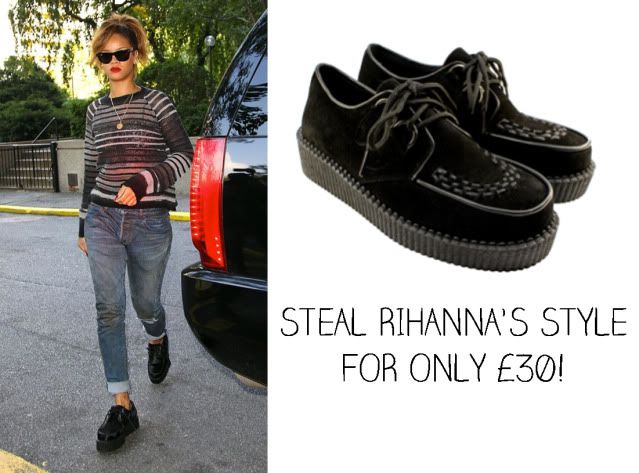 Black Creepers are a shoe classic and we love how Rihanna's worn her creepers with a baggy jumper and boyfriend jeans! She looks very casual and stylish! We're totally stealing this look too...

Steal Jessie J's and Rihanna's style here for only £30!

What do you think of Creepers?

x